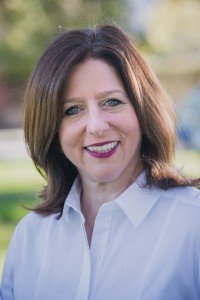 In case you haven't heard, the California Dental Association just spent $50,000 on a poll and a mailer for Senate District 27 candidate Janice Kamenir-Reznik. At first glance you just think maybe she's the poster child for good oral hygiene, but there's something much more devious at play. It turns out that the dentists are acting as the innocent face for the real source of the money: oil conglomerate Chevron.
It's critical to appreciate how badly Big Oil wants to win this seat. The current officeholder, Senator Fran Pavley is termed out at the end of the year, and her chief environmental staffer, Henry Stern is the frontrunner in the race to succeed her.
In her time in the legislature, Pavley has been the premiere environmental leader authoring California's climate and clean energy law (and a new bill which will expand and strengthen that law should it pass), the strongest fracking regulations in the country, and now a bill to prevent catastrophes like the recent Aliso Canyon methane leak from ever happening again in the state.
Pavley has received enormous praise and recognition from around the world for her accomplishments, and deservedly so. Behind the scenes, Stern has been instrumental in crafting the language of and helping to pass many of these and other landmark environmental bills and laws. That's made stopping Stern–who is running to continue Pavley's environmental legacy–from winning his election a top priority for Chevron and its polluter allies.  
Chevron's solution to Henry Stern is to elect a candidate who will be more responsive to their interests and less willing to oppose their agenda; that candidate appears to be Janice Kamenir-Reznik – a former land use attorney whose firm represented interests such as big developers, oil, and gas.
Voters need to follow the money. While the California Dental Association is reporting the expenditure in SD 27, we know that they have been working closely with their longtime political ally Chevron this year as part of a joint $1.75 million PAC called "Keep Californians Working." Chevron has contributed $1 million with the dentists contributing another $500k and the California Apartment Association contributing the rest. Recently, this PAC made headlines  in San Bernardino County for sending out deceptive mailers to voters falsely claiming that a legislator who has been loyal to polluter interests was actually some sort of environmental leader.
Big Oil and their allies know how much voters don't trust them or candidates they support, so they have historically used PACs with positive sounding names like "The Senior Advocates League" and "Californians for Jobs and a Strong Economy" as front groups to trick voters into thinking they represent the community's interests. They then constantly move money around these PACs to make their contributions difficult if not impossible to trace.
The unsuspecting voter is much more open to a candidate supported by the "Senior Advocates League" than from Chevron and Phillip Morris, and even those who try to find out who these groups are have difficulty understanding where the money comes from. "Keep Californian's Working" is simply another iteration of this deceptive tactic.
Of course, this is nothing new to voters in SD 27. In 2012, the "Senior Advocates League" spent hundreds of thousands of dollars in the same district on a failed attempt to unseat Pavley during her re-election campaign. What's surprising this cycle is that the California Dental Association has decided to act as the front group. The same campaign finance report showing the Dental Association's expenditures for Kamenir-Reznik, also shows them receiving $17,300 from "Keep Californians Working" just a day prior–revealing the real reason why the dentists suddenly like Kamenir-Reznik so much.
With so much at stake for Big Oil and still a month away from Election Day, there's no doubt this initial funding is just the tip of the iceberg. They have been known to spend millions of dollars each election trying to help their candidates win, and there's no chance they will just let Henry Stern go unchallenged. In the coming weeks, no doubt voters in this district will see an onslaught of mail from impassioned dentists working to elect a champion in the fight against tooth decay… all of which is secretly funded by Big Oil.
Hopefully voters will be able to see through the subterfuge and make the right choice in 2016 just like they did in 2012. CLCV has endorsed Henry Stern, an environmental champion who will lead the way on clean air, water, and energy, and will continue Pavley's legacy of making California the nation's leader on climate change solutions.